Hotel Information
Four Season Las Vegas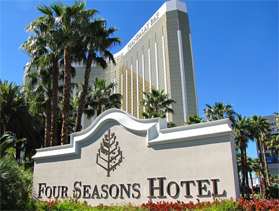 Steps from world-class gaming, entertainment and nightlife, Four Seasons invites you to recharge within an oasis of tranquillity. At the south end of the Strip, our non-gaming sanctuary provides immediate access to the amenities of Mandalay Bay Resort and Casino. With warmly residential style and reliably thoughtful care, we create a calm, personalised approach to Las Vegas vitality. The Four Seasons Las Vegas was voted one of the top ten best hotels in the entire United States.
The Four Seasons is connected to the Mandalay Bay hotel, so the Mandalay is a wonderful choice of accomodations for the weekend as well. Las Vegas is pretty easily navigated and we want people to stay wherever they prefer. The Luxor, Excalibur and MGM are some other hotels that are nearby. The Luxor is actually connected to the Four Seasons and Mandalay Bay via the Mandalay Palace shopping center. The Wynn and the Mirage are two of our favorite hotels as well.
Flight Information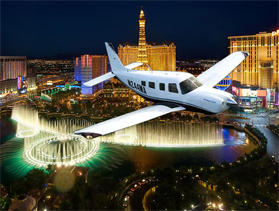 We have complied some of our favorite sites for travel arrangements. We personally don't use airline miles and find that using travel packages is usually the cheapest way to travel. Southwest Airlines is very reliable, doesn't charge for bags, and has special Vegas "jackpot" packages available. Virgin Airlines, the newest and best airline in Chicago, has some great flight deals for Las Vegas too.
Maps
View Larger Map
Las Vegas Strip Map - Four Season is part of the Mandalay Bay
Click on the image for a map of the Las Vegas strip